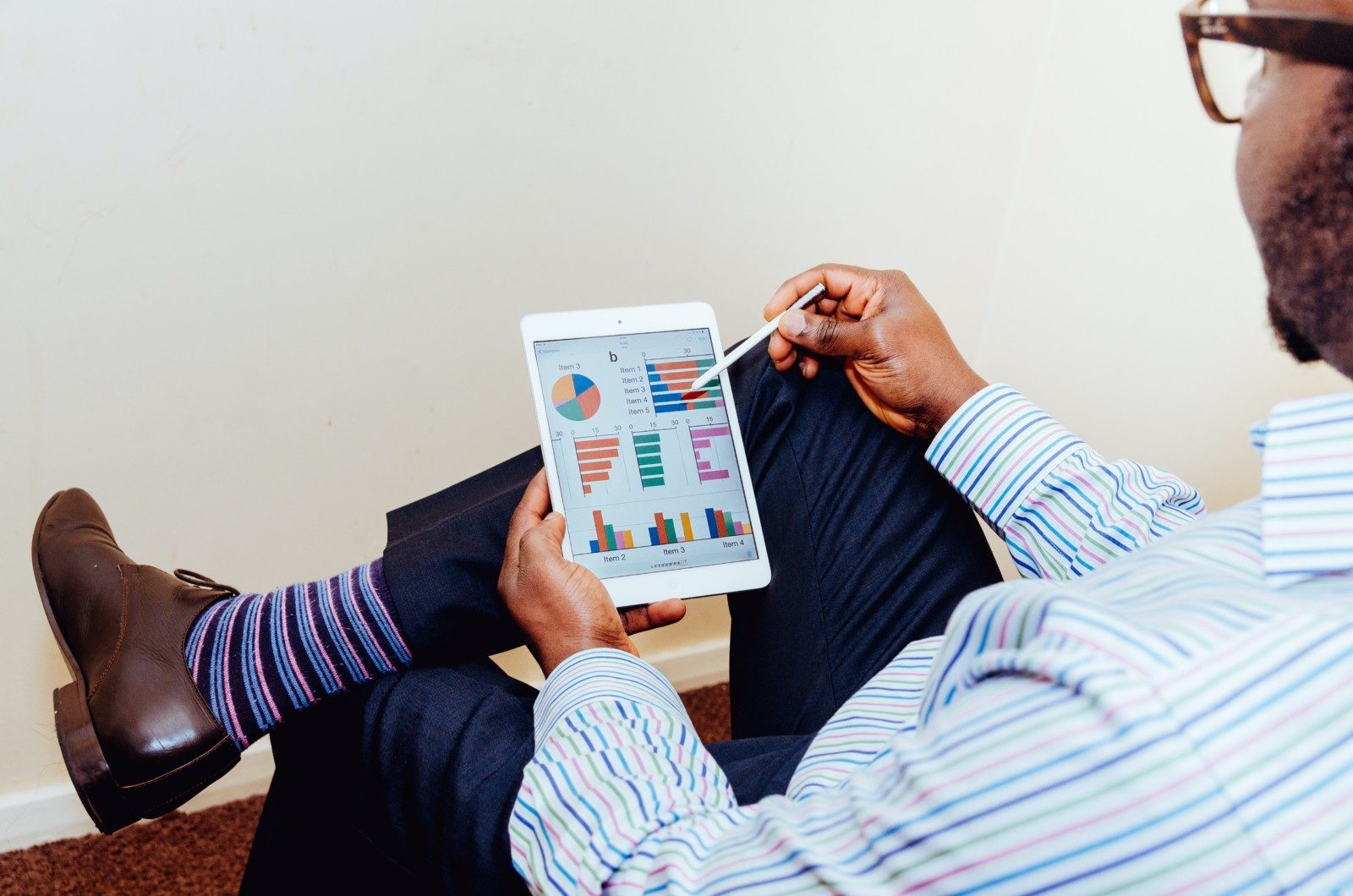 Interview: Disrupting External Lawyer Selection
This interview was originally featured here in collaboration with Legal500.
Disrupting External Lawyer Selection - Why Transparency and Data is Key
Tap the Market™ CEO and founder Tim Jenkins on his mission to transform the process of external lawyer selection, and his view on how digital is changing the legal landscape.
Placing trust and confidence at the core of the external lawyer selection process is increasingly becoming more difficult, as General Counsel (GC) are under constant pressure to justify total department spend, as well as demonstrate the efficiency of their choices.
Even with a panel of trusted firms, evidencing you have properly sourced the right lawyer at the right price every time is a slow, resource-intensive process, ripe for disruption.
A former GC of international luxury hotel chain Jumeirah and law firm partner, Tim's frustrations with the process were a catalyst to create Tap the Market™, a secure, independent online platform that connects in-house legal and procurement departments to trusted external lawyers, in one simple dashboard.
With digital technologies already making an impact on an industry which has historically been slow to innovate, the issue of remote working and dispersed teams has come sharply into focus in the face of the COVID-19 pandemic. New tools and technologies that can align remote teams, streamline analogue processes and extract valuable data insights are needed now more than ever.
Here, Tim talks more about how Tap the Market™ came about and what role it can play in the ongoing digital transformation of law.
Can you tell us about how your own legal experience has shaped your vision for Tap the Market™?
"As a lawyer myself I am only too familiar with the current processes for external instruction. Multiple emails, scrambled phone calls, unilateral selection and paper processes all combine to slow down the process of appointing external counsel and make it really difficult to compare value, and demonstrate your reasons for choosing one firm over another when challenged.
"I remember on one occasion, we believed an incumbent firm was charging too much for a significant portfolio of work. We discussed our concerns with the firm but were unable to reach a better deal.
"There was an alternative firm that was able, through technology and process, to deal with the work more efficiently. The easy decision was made to switch firms.
"When I thanked the incumbent firm for their previous support and informed them we would be transitioning the work they immediately offered a 20% fees discount. It was annoying, to put it mildly.
"I realised that the ability to put any matter out easily to competition each and every time would be a huge advantage – and to have it on desktop as a dynamic tool was really going to make life easier for GCs, their teams and just as importantly, the law firms.
"I commissioned some research that showed 19% of companies say they don't get value from their external lawyers, with a further 47% admitting they 'don't know'. This is an incredible gap but also a great opportunity for clients and law firms alike."
You were also a GC. What was your experience on that side of the coin?
"As a General Counsel I realised I wanted to create something that was easy to use and increased collaboration between companies and law firms to both of their benefit.
"Law firms are often on client panels and get NO instructions whatsoever – despite having spent considerable sums to get appointed. I wanted to create a level playing field for expertise and fee assessment.
"The law firm gains full visibility of what is being outsourced (not always the case) and data feeds back to those that have been unsuccessful for each instruction.
"It can be very haphazard how talent within panel firms is identified and how fair value is arrived at - and evidenced. If that is the case the huge potential of panels can be wastefully unrealised.
"The ability to quickly automate instructions, introduce competition, agree on true value and have the data and reporting to justify internally allows time to concentrate on other matters knowing that the right lawyer with the right expertise has been instructed."
Are you concerned that such an approach could be construed as a 'race to the bottom'?
"Yes, and I want to be clear that that's not the purpose of Tap the Market™.
"We aren't about bashing law firms and simply driving down fees at all costs, which can negatively impact service and quality levels during delivery . We are a collaborative service which dispenses with a manual process with automation and provides actionable data to elevate the relationship with law firms.
"We also wish to push towards an open and transparent industry and work with clients and law firms on issues such as data collection around diversity and inclusion. Transparency is a core value for us.
"I have always found that the best external lawyers have a very real desire and instinct to collaborate with their clients wherever possible – the Tap the Market™ platform felt a natural evolution to merge tech with my decades of in-house and law firm experience. It's a product and a service – to the mutual benefit of clients and law firms."
Do you see data playing an increasingly important role in the external selection process?
"I think it absolutely will - and it should. Data and reporting allows justification internally and drives continuous improvement.
"Extracting key data can help GCs demonstrate that the market has been explored and savings made.
"As an example, we worked with an international business to build a panel initially for a new big piece of work. Five firms were appointed. The client submitted one set of automated instructions and received five separate proposals that could easily be compared side by side on one screen – including details of the firms' expertise, track record, exclusions and fee model.
"All five firms were of high quality, but the price difference from highest to lowest was 40%. The data was there to make a fast, informed choice that can stand up to scrutiny.
"There's the added benefit of accessing pertinent data about the suitability of law firms for specific uses, rather than relying on guesswork. This data could make all the difference to a successful working partnership.
"Our research shows that for over 90% of respondents, relevant experience to the issue at hand is very important or important.
"As an example, with one client we are building a pan-European panel of lawyers across multiple disciplines. Their dispersed in-house team, operating in different countries, will be able to have direct access to all their external lawyers as overseen by the GC. Having all the data in place is empowering them to pull the right specialists together at the right fee, and operate smoothly across locations.
"Data also plays a part in the big picture around openness and transparency in the industry at large, helping to map the landscape around diversity and inclusion, for example.
"We need an open, fair, transparent, competitive and data-driven process for all instructions to cumulatively drive value and save fees - that's what Tap the Market™ is fundamentally about."
In light of COVID-19 and the already-growing cultural drive for remote working, how do you see Tap the Market™ fitting in?
"Remote working and dispersed teams is a working reality for many, but it was already growing in importance - COVID-19 is simply accelerating these changes.
"I believe Tap the Market™ will prove to be a vital tool for dispersed teams, including across jurisdictions, under the total control of the general counsel.
"This facilitates smooth independent actions within the framework of complete overall visibility for team leaders and general counsels."
What are your ambitions for Tap the Market™?
"I want Tap the Market™ to become the trusted go-to collaborative platform for both companies and external lawyers wishing to securely and quickly automate instructions whilst delivering expertise, value and actionable data to all concerned.
"I also want it to be a contributor to a more open, agile and accessible profession, and a tool to facilitate debate.
"Bill Gates is quoted as saying that we often overestimate the change that will occur over the next two years and underestimate the change in the next ten years.
"The legal industry is long overdue for an evolution that affords businesses easy access to a range of fit-for-purpose products and services at fees that are truly open to market forces.
"GCs are under huge pressure to ensure they are getting the best from their external lawyers. This, coupled with the rapid evolution of alternate providers means the profession needs to continue evolving to meet client expectation.
"I see the Tap the Market™ platform sitting at the heart of this evolution. We will continue to press for and contribute to positive change and progressive dialogue across the profession."
To see the impact of real data, cost efficiency and total transparency in your external sourcing
Book your demo